DOUBLE YOUR TRAINING EFFECT
EXPERIENTIAL TRAINING
This is the training methodology you've been looking for.
By having your material embedded into scenarios, simulations, re-enactments, and other experiential learn-by-doing methods, your participants' retention is dramatically boosted.
This is especially effective for non-technical skills training where this approach can go deeper and provide participants with powerful insights that lead to lasting change.
And it makes the training FUN! So now your people will actually look forward to it.
It's simple.
You give me your material.
I wrap it into an exciting experiential program. With the help of your subject matter expert if required.
I deliver the training and/or train your trainers to do it. If needed,  your subject matter expert will be part of the delivery.
EXISTING WORKSHOPS
Based upon client requests, we've created a number of experiential training workshops. Here is a sample:
Since 1994, we've been delivering bear safety courses to corporate and public audiences. Developed by bear safety experts, it has stood the test of time and every year we update it with the latest information.
Modules
One Hour Lunch and Learn
Two-Three Hour Evening or Half-Day
One Day for Professionals working in Bear Country
One Day Field Course for Professionals working in Bear Country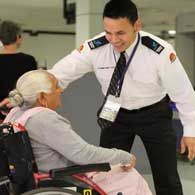 Customer Service for Security Professionals
Designed to balance the requirements of the job with the best in client service skills. This was originally designed for airport security personnel. This is a 1-day program that gives you the tools, attitude, empathy and understanding to treat every person you encounter with top notch service, even if the situation calls for enforcement!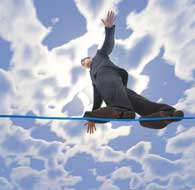 Team Dynamics Risk Management for Project Managers
As good as many project managers are at project control, scheduling, budgeting, etc., they often find themselves at a loss when dealing with the shifting ground of team dynamics. This workshop gives managers the tools, confidence, and insights to see their roles in a whole new way and ensure that their projects thrive with healthy team dynamics.
Email me a short description of what you would like to accomplish or simply call me to discuss your objectives. 
My colleagues and I love to work with forward-looking leaders and teams that are ready to work for something better!
+1 (403) 270-0000    +1 (800) 269-8735
infonow@experienca.com